"The roots of Franco Daverio sink into the Italian twentieth century, in that tradition of making sculpture that was able to look at the history of art as the source of narrative themes" Franco Daverio, Opere ed. Mazzotta 1995
This premise by Fausto Melotti helps us to open our eyes to the "Daverio tradition", a vocation towards art and beauty that began in the early decades of the twentieth century by the impetuous artistic vein of Franco, who since childhood expressed his inner and dreamlike world, with the creation of instinctive and emotional images.
The creative legacy and the family sculptural tradition shape Luca's creations, leading him to undertake a career as a sculptor of jewel. After having worked and learned from his father the processing techniques and creative freedom, since the early 80s he's been making innovative jewelry, art of a small scale, expression of a millenary artistic world, a tradition and a work accumulated over decades of passionate work.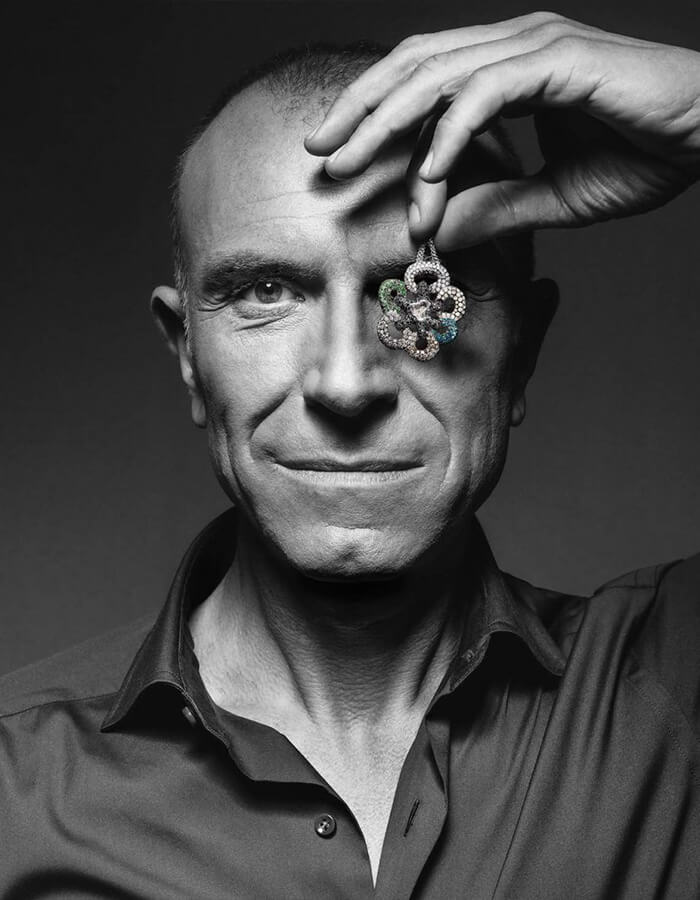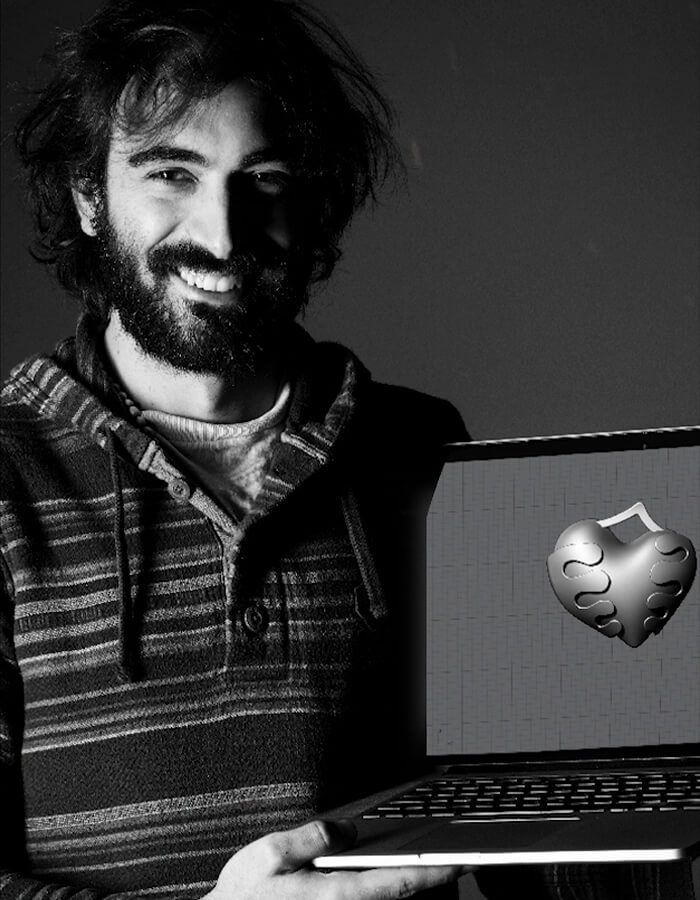 The new generation brings freshness and novelty, with the arrival of Pablo the features of the collections, remaining faithful to the corporate philosophy of expressive freedom, take on an even more innovative character, unique lines and combinations and always in the sign of originality, new lymph to a tradition and a work accumulated over the years.

The evolution of the jewels by DAVERIOXNUMX presented in a gallery that collects the unique pieces that have been characterizing the style over decades.
Sculpture of jeweles

A short documentary that tells the story and inspiration of the creations by DAVERIO1933.
Watch the short film

The jewels sculpted by Luca Daverio and Franco Daverio collected in a gallery to tell the story of the processing of precious metals according to the tradition that nowadays still characterises the creations branded DAVERIO1933.
Discover more