The artistic line
A history of jewels that lasts for three generations, narrated from its origins in the 30's to the present day, a short film that testifies how Daverio's creations come to life. You can find listed below the version subtitled in English.
Trailer "The Artistic Line"
The trailer of "The Artistic Line", a short documentary that tells about the passion and peculiarity that for almost a decade has characterized DAVERIO1933 jewels.
Three hugs that unite to infinity, a ring with a great variety of diamond colors, for those who want to own a unique jewel.
A one of-a-kind piece from the Masterpieces collection. A jewel in white gold with central sapphire and an explosion of colored stones like sapphires, carnelians, diamonds, iolites and topaz.
The icon ring of the ForEverHug Me collection. A sculpture jewel made with a special balance between shapes, volumes and a special and delicate tone which enhances the materiality of the product.
The Artistic Line | English Subtitles
The short film that tells the story of the DAVERIO1933 brand, subtitled in English.
The creation of a DAVERIO jewel 1933
Interview with Luca Daverio by Radio News 24 which exposes the process of creating a DAVERIO 1933 jewel.

The creative legacy and the family sculptural tradition shape Luca's creations, leading him to undertake a career as a sculptor of jewels.
DISCOVER MORE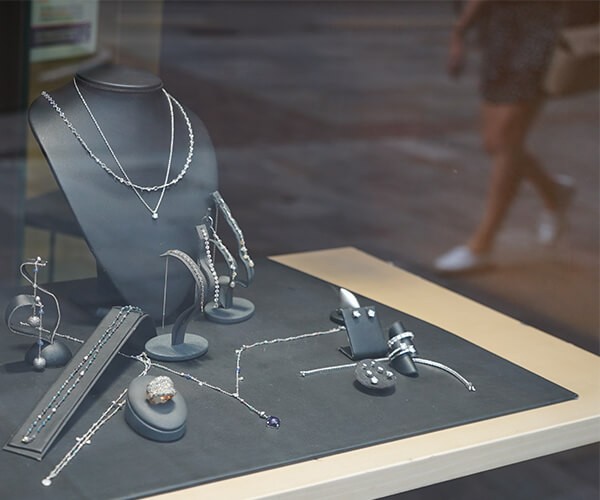 Daverio1933 jewels are exhibited its in Bergamo's showroom and online.
GO TO THE SHOP

In DAVERIO1933 showroom you will find our collections with precious stones and classic jewels with certified diamonds.
Visit the showroom