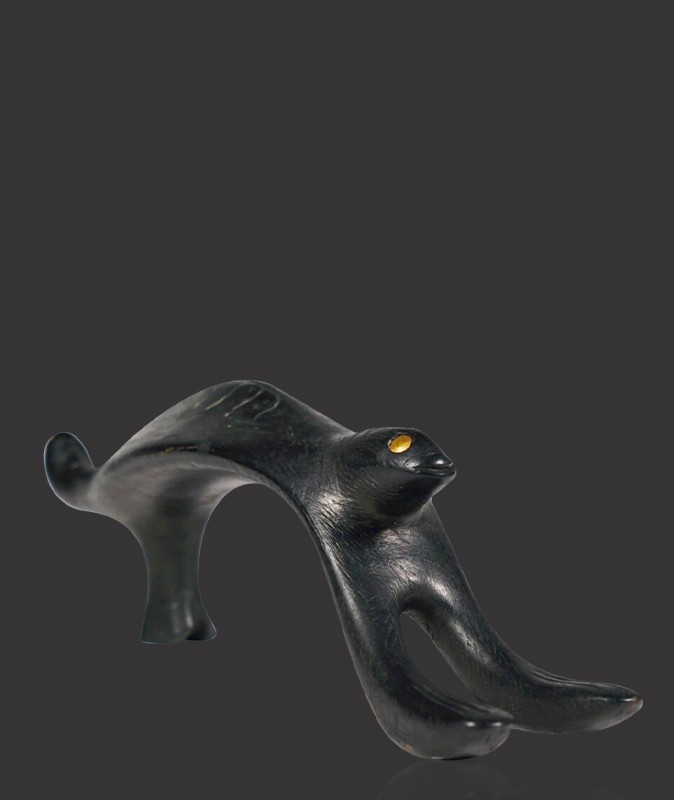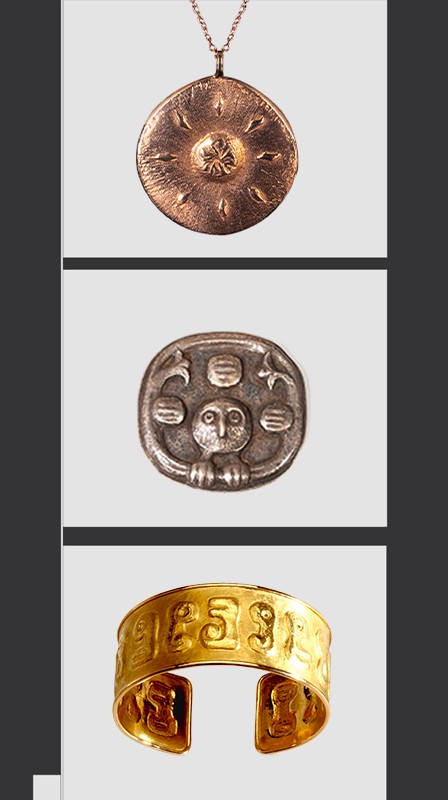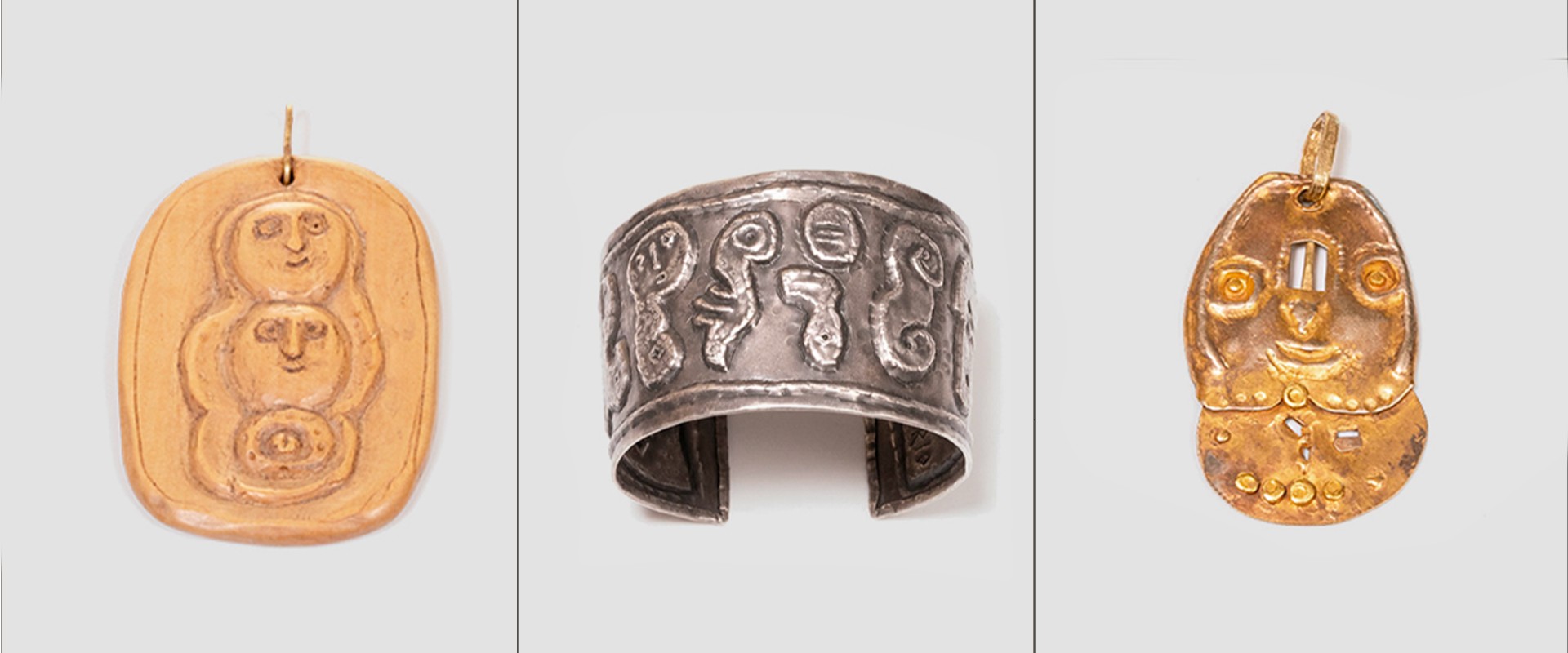 Jewelery chiseled in gold, silver and copper
The typical image of the 80s was size, the important thing was to appear; it was a period characterized by the extreme. In jewels the dimensions are extra-large becoming one with the clothing and aesthetics of the time. After the excesses come downsizing and in the 90s the jewel becomes wearable "from morning to night", the practicality of the accessories becomes the must of those years.
Luca's arrival in his father's shop in 1980 brings new energy and multiplicity of visions; the jewels produced are enriched with stones and new shapes while maintaining, above all initially, the sculptural character taught and learned by the father.
The evolution in these decades takes place passing from large necklaces, earrings and bracelets to the slave, to objects more contained in size and embellished with finely chiseled stones and friezes, such as refined embroidery. The jewels of the "Heritage" line are worked with a matt-glossy effect of gold, to characterize and enhance the artefacts and the peculiar sculptural characteristic. The "Spirali" collection is born, one of the most appreciated and lasting, a timeless jewelry line born from a symbol inspired by nature and the universe.
The "Blackwood" collection, designed to combine the beauty and materiality of ebony, with the warmth of pink gold inlaid with small colored diamonds or embellished with sapphires and brilliants.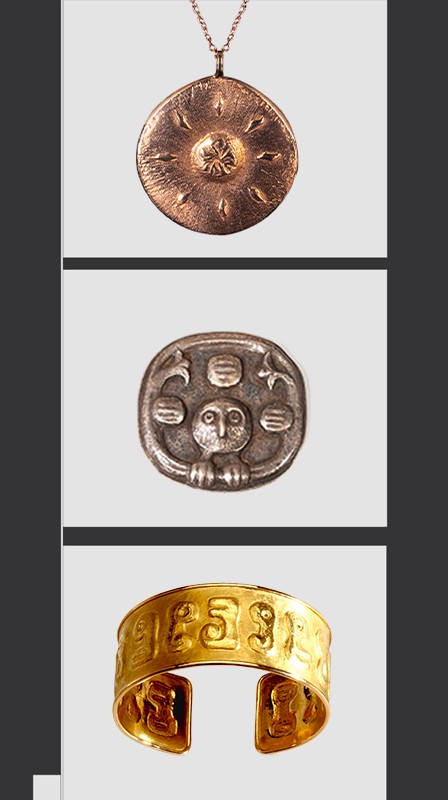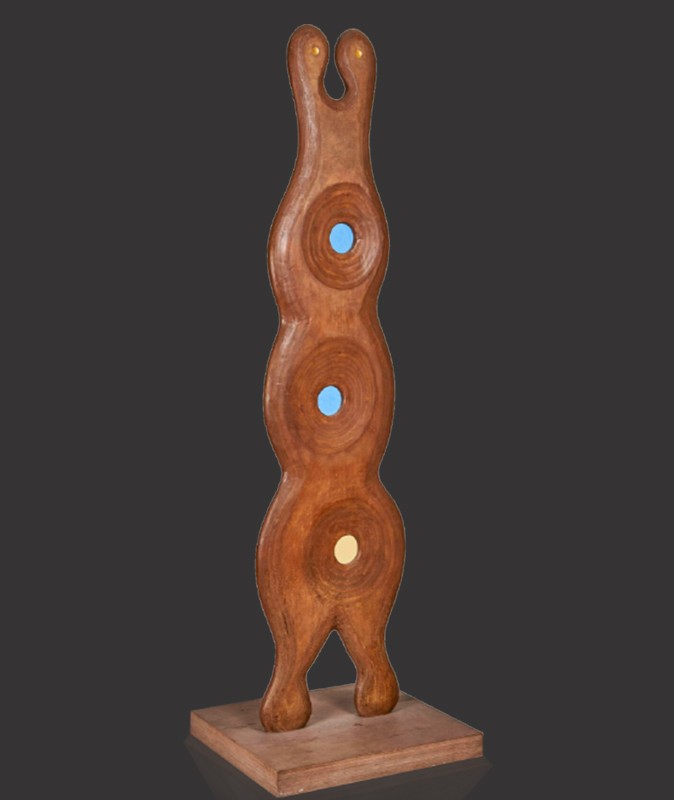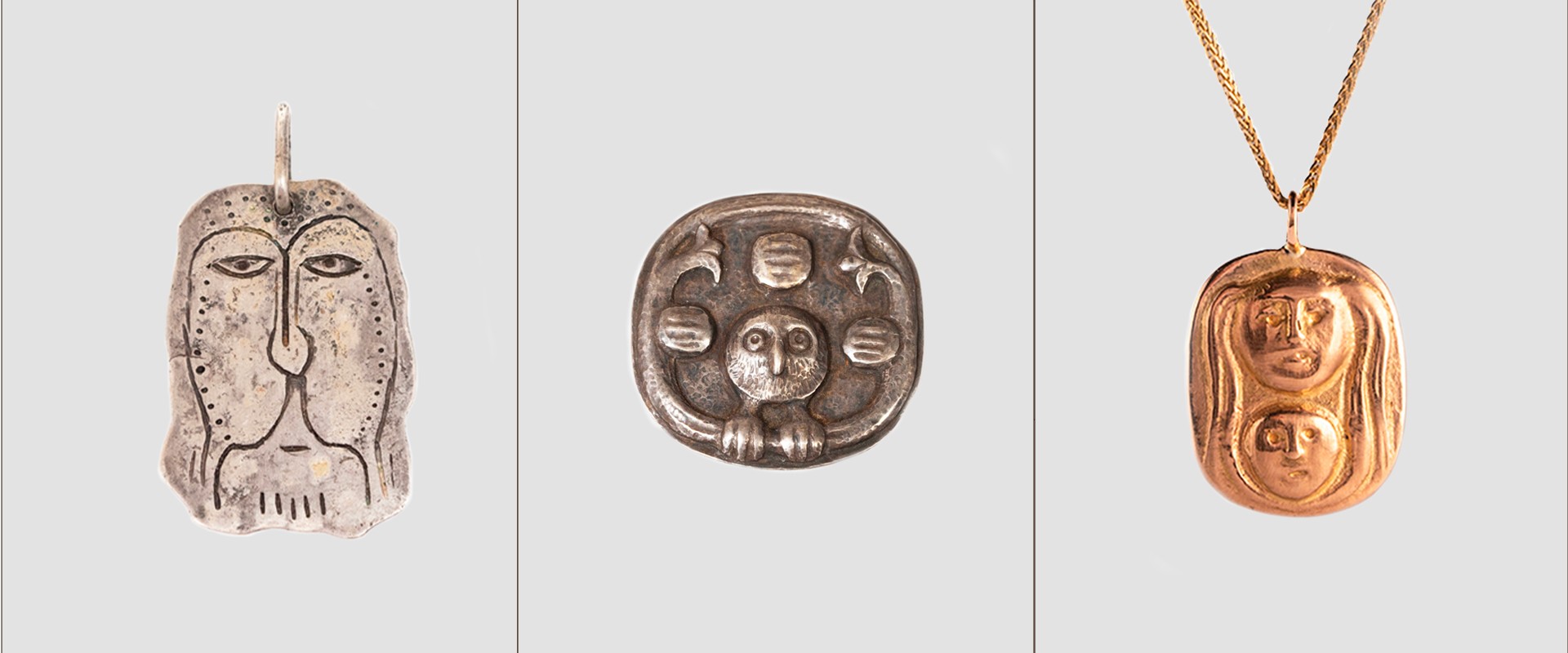 Jewelery chiseled in gold and copper
A story that was born in 1933 from the hands of Franco Daverio who in that year embossed and chiseled his first "sculpture-jewels" in copper, with processing techniques that date back to ancient times; Franco sculpted his artifacts by transforming materials and metals into works of art, a compendium between sculpture and jewel, creating works that led him to be appreciated in Italy and in the world. His jewels are embossed and chisel compositions in which he transposes and invents his fantastic and surreal world.