Our custom-made jewels: we bring your wishes to life
A ring, necklace or bracelet designed from your ideas and made with your favorite stones.
In our jewelry store in Bergamo DAVERIO1933 you will have the pleasure of creating with us the bespoke jewelry for a special occasion to remember forever or for a unique person, just like our creations.
The value of our goldsmith tradition is to design unique jewels, conceived through an original design path
and made with the most innovative technologies.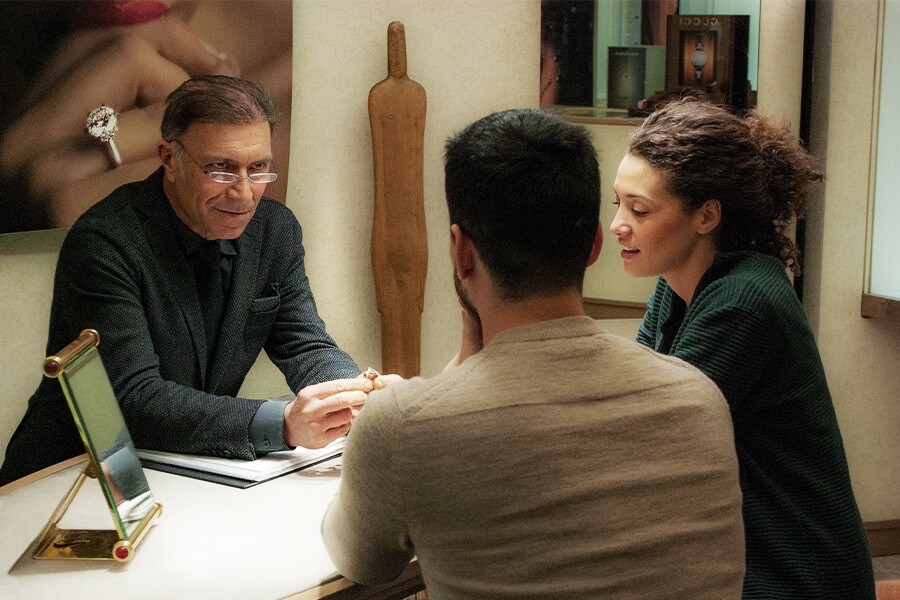 How we work with our customers
We competently support your wishes, so that the idea of ​​what you imagine is the spark to make it real!
The starting point to create bespoke jewelry it is always the customer: it is up to us to give life to his ideas and desires.
Together with you we first decide the fundamental aspects of the design of the jewel: the shape and the lines that will make it unique and original; the metal in which it will be made, from yellow, white or pink gold to other materials such as titanium; the precious stones that will enrich it.
Thanks to the latest technologies, we will then present you with a 3D model that will let you understand what your jewel will look like. In our workshop we work the metal and set the chosen stones. The end result will be a truly unique and original necklace.
From our bespoke jewellery: a sapphire ring
To enhance a wonderful and extremely rare gem like this sapphire and to fulfill the desire of one of our customers to have an exclusive object, we have created a ring with unusual shapes and features, following an innovative process combined with a fine manufacturing for its processing.
With us you can make your own bespoke jewelry with every material, stone and shape.